LOCAL COMPETITION
Come and play Christmas Window Bingo in Hay!
Fun for all the family - it's free to enter and there are prizes to be won!
Get an entry form from
Country Supplies
or
F W Golesworthy's
, or download
HERE
. Walk round the shop trail in Hay to spot the out-of-place objects that do not belong in each of the windows. Hand in your completed entry to
Country Supplies
or
F W Golesworthy's
by
Sunday 31st December
. Completed forms are entered in the prize draw! Hay Vouchers for 1st (£20), 2nd (£10) and 3rd (£5). Good luck!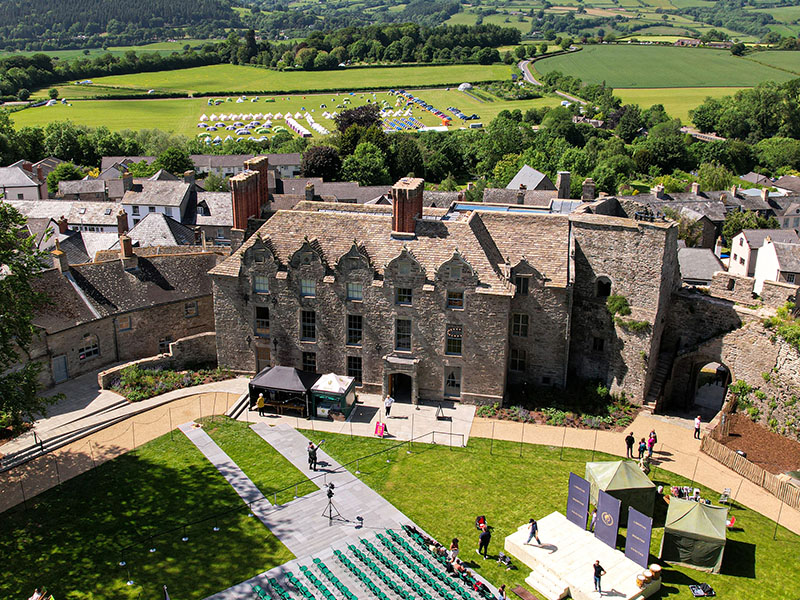 INFORMATION
Hay Castle now OPEN!
In May 2022, Hay Castle opened its doors to the public for the first time in its 900-year history, following a major 10-year restoration project. The castle is one of the great surviving defence structures on the border of England and Wales, and preserves the Richard Booth Collection, which was established as a tribute to the self-declared King of Hay. The castle and the beautiful grounds are striking spaces for private and community events, as well as hosting a programme of exhibitions, musical and dramatic performances, workshops, performing arts, and cultural activities.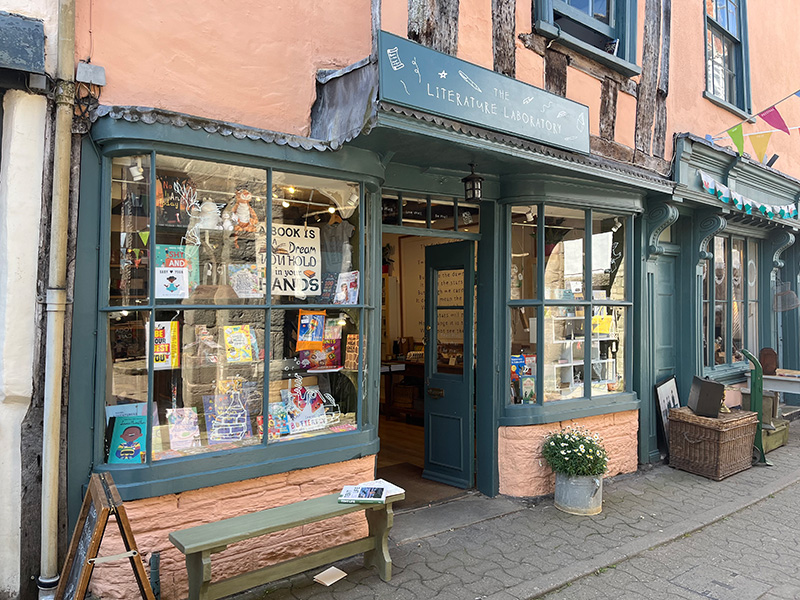 NEW SHOP
The Literature Laboratory
We invite you to swing by our enchanting shop, The Literature Laboratory, where a treasure trove of delightful stories awaits you. As well as innovative fresh children's titles, we also specialise in wellbeing and parenting books.  We stock a unique range of eco sustainable wellbeing goods such as QiEco yoga mats, travel wash kits as well as exciting jewellery crafted in Snowdonia from foraged treasure.  Come and discover our exciting wellbeing range of gifts. Our shop is just across from the Butter Market in Hay-on-Wye. Come see us and unleash your inner explorer as you navigate through our whimsical world of books, and don't be surprised if you find yourself lost in the pages of a newfound favourite. So, come on in, make some new friends (both on and off the pages), and let the magic of reading fill your heart and mind!  We have toys and outdoor activities for children of all ages to educate, inspire and entertain.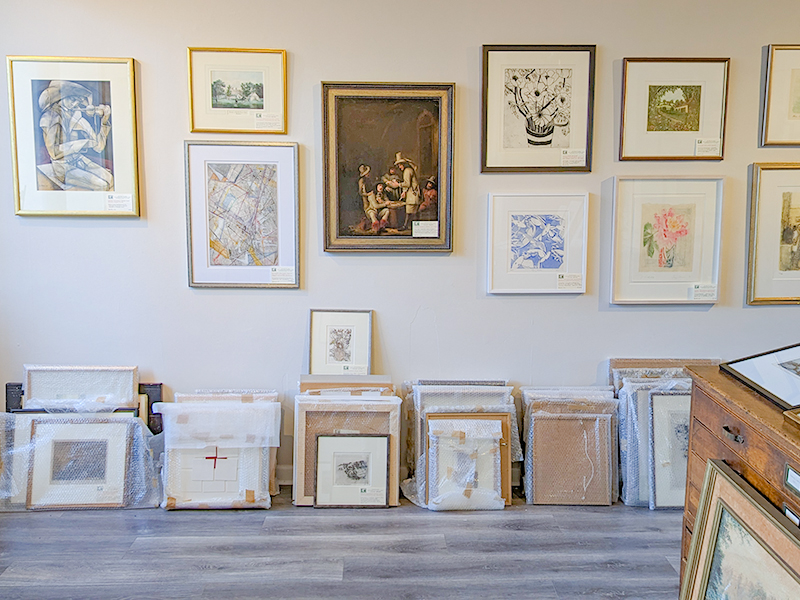 RECENTLY OPENED
GEDDES GALLERY
Opened 1st October 2022, and located near Hay Town Clock. Selling original oils, watercolours, drawings and prints (liths, etchings, engravcings etc.) sympathetically framed. Dated from early 19th to 21st Century. Contemporary and eclectic mix of styles, techniques, subject matter, from representational to abstract. Affordable prices from £80 to £750, with occasional items worth more.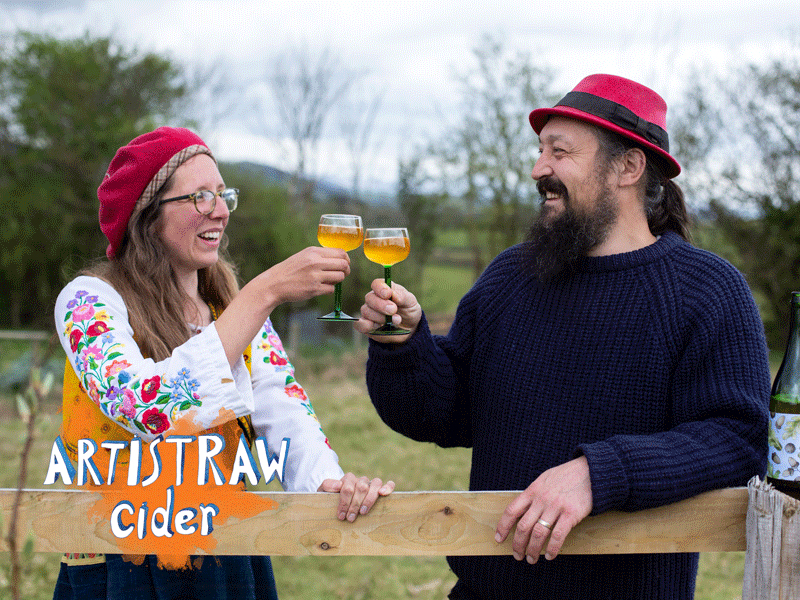 HAY'S ECO-CIDERY
Artistraw
Award winning cider makers Tom and Lydia of Artistraw make natural cider using fruit that the two of them have handpicked from the unsprayed, biodiversity rich, traditional standard orchards around Hay and the Golden Valley. Open for tours and tastings over the Summer season, Tom and Lydia can't wait to welcome you to their cidery and orchard. Call us on 01497 831366.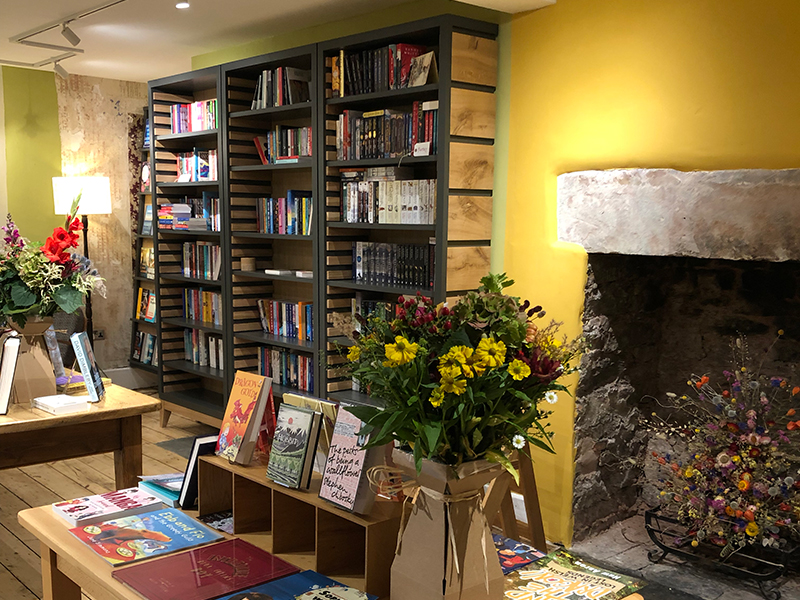 NEW BOOKSHOP IN HAY
North Books
North Books opened recently and is selling new books with a leaning towards women's writing, environmental fiction and non-fiction, YA and Fantasy. There is also a selection of Welsh literature. This is a new venture for Herefordian, Jules North and she hopes to grow the business in coming years.
UPGRADED IN JANUARY 2022
Website upgrade
Established in 1998 by two local men. This new version incorporates a new design / layout, new web server, and new database. Every main section has been re-worked, with a completely new retail section, showing Hay's many independent places to shop. Please note that we are continuing to upgrade business information, and further populate the new database as quickly as possible. We hope you like it!